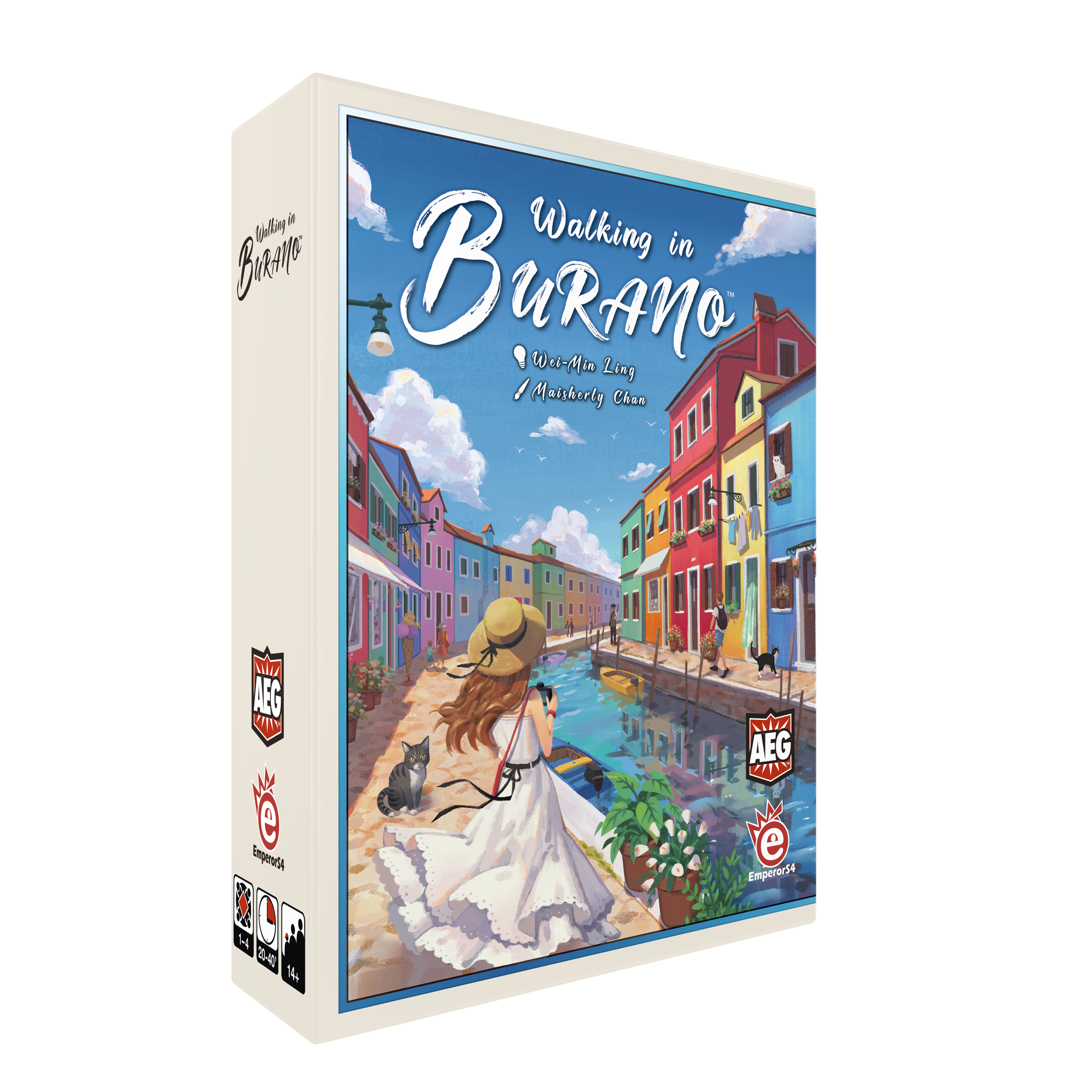 Welcome to Burano, Italy!
Walking through the island, you will see these vibrant houses on both sides of the canal, as well as the personalized decorations placed by the inhabitants and shopkeepers.
The local government has asked you to refurbish a street in their famed city. Use your creativity to amaze both tourists and locals with your masterpiece of design!
Download the Rulebook (1.5MB PDF)
Waking In Burano includes solo play rules and is colorblind friendly!
The game will be available in Brick & Mortar and Online Stores the first week of August and will be featured in our 2019 Big Game Night Events!
Game Info
Players: 1-4
Ages: 14+
Setup Time: 10 minutes
Playing Time:  20-40 minutes
Contents
72 Floor Cards
26 Character Cards
8 Scaffold Cards
18 Coins
16 Regulatory Bonus Tokens
1 Starting Player Token
1 Score Pad
1 Rulebook
Retailer Info
SKU: AEG 7067
UPC: 7-29220-07067-8
MSRP: $29.99
Case Count: 12