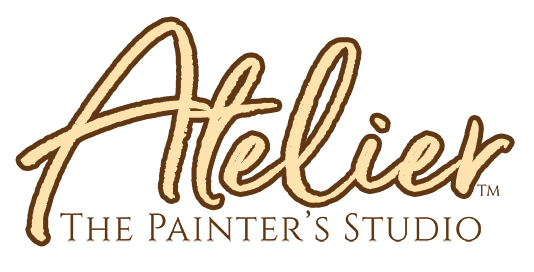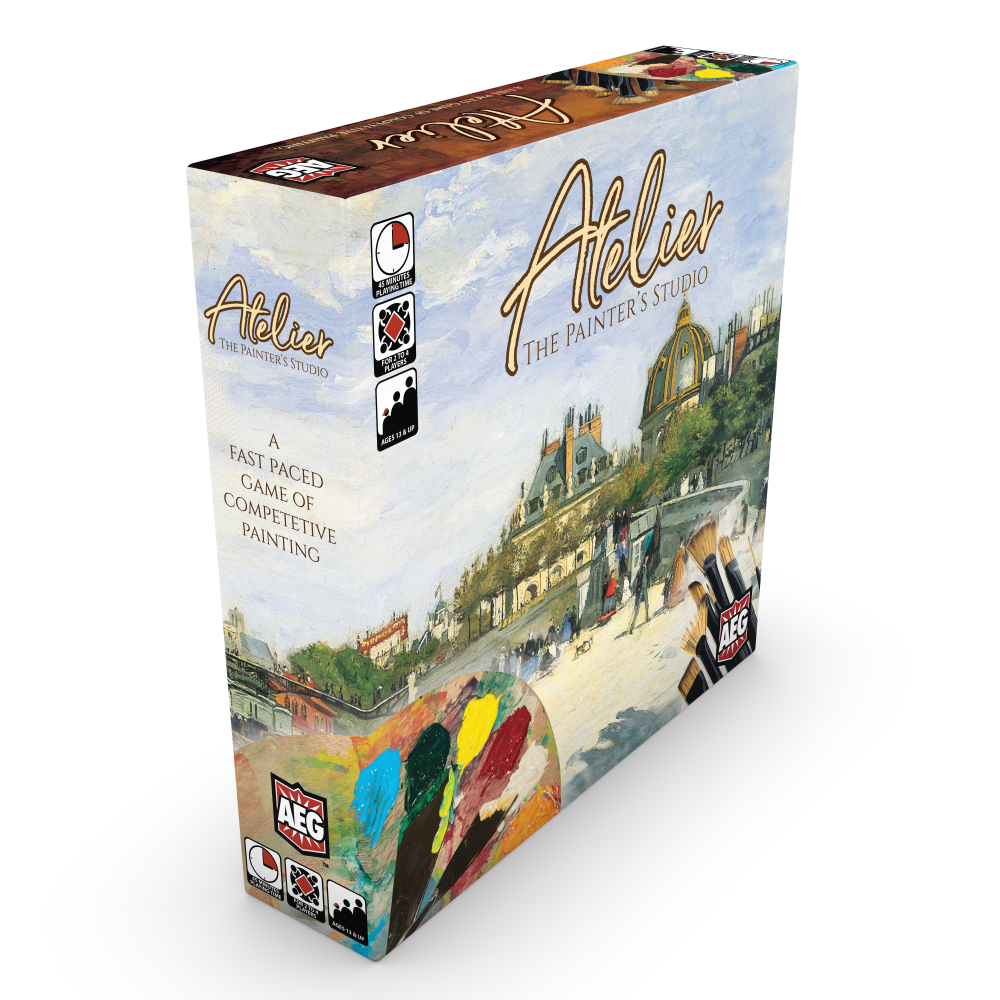 The Workshop Is Busy!
Take on the role of an artist managing an atelier, or art studio, during the 19th century. Roll dice, manage your assistants, collect needed paint, and complete famous works of art. Will you be a prolific artist completing many works for your patrons, or will you be known for just a few masterpieces that stand the test of time?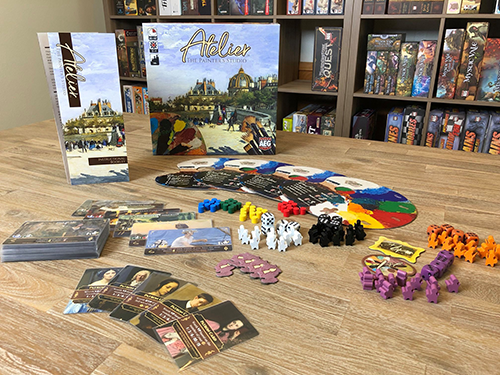 Download the Rulebook (9MB PDF)
Atelier is a fast-paced game featuring die rolling, set collecting and european-style gameplay.
Game Info
Players: 2-4
Ages: 14+
Setup Time: 3 minutes
Playing Time:  30-45 minutes
Contents
48 Custom Wooden Meeples
60 Wooden Cylinders
40 Tarot-sized Painting cards
16 Patron Cards
4 Player Boards
16 Dice
22 Game Tokens
1 Rulebook
Retailer Info
SKU: AEG 7041
UPC: 7-29220-07041-8
MSRP: $39.99
Case Count: 6