It's Time to Plan for Pax Unplugged 2023!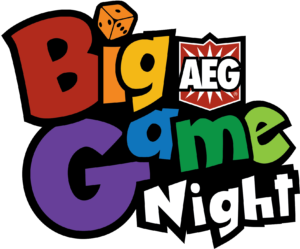 Every Pax Unplugged in Philadelphia we host a special event called Big Game Night. At Big Game Night players are given a selection of new AEG games and seated in groups in a large hall, for 4 hours of gaming! It's a fun evening full of special surprises and lots of fun interaction with other gamers.
We have enough applicants for Helpers for the 2023 Pax Unplugged Event and we have closed the recruiting form. Please join us at the event at the show by purchasing a ticket at our booth in the exhibition hall!