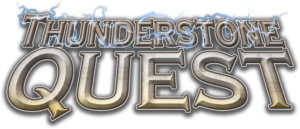 Unfortunately we have made the decision not to produce Thunderstone Quest in French. We worked until the last minute to make French production happen but due to the global pandemic and the problems it has caused with logistics and with marketing games, we just cannot proceed with production in French. We are extremely sorry that we were unable to fulfill this campaign in French.
We are no longer able to process requests to convert French orders to English. All orders still configured for French as of 10 January 2022 will be refunded.
We are also going to provide you with $50 of future credit on any AEG Kickstarter project we run in 2022. When you wish to use this credit please let us know and we'll apply it either to the campaign as a refund, or add it to your order in the pledge manager to handle add-ons, taxes & shipping costs.
Again, everyone at AEG is extremely sad that we cannot produce Thunderstone Quest in French. And we apologize again for not being able to fulfill your order for French language Thunderstone Quest.