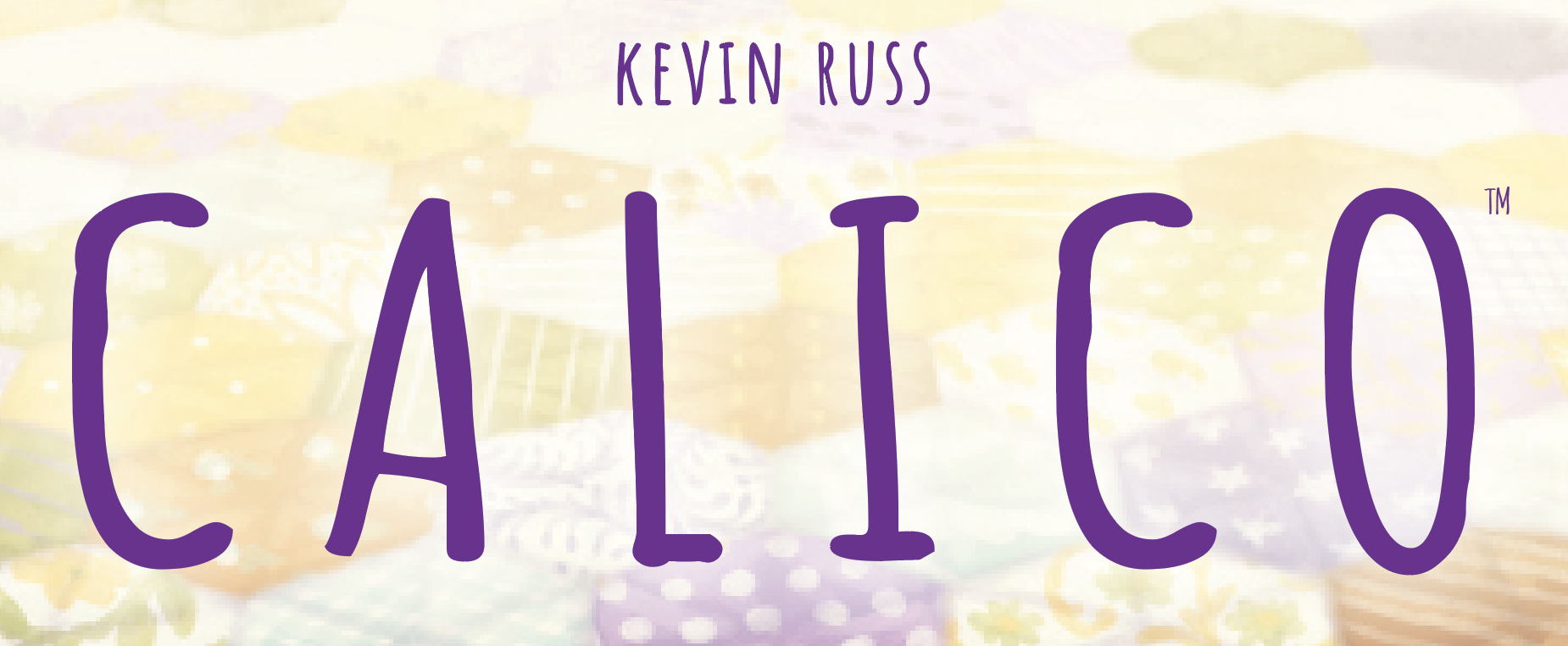 Update On Availability:
Calico demand continues to exceed supply. We are working on the 4th printing of the game at this time.
The 3rd printing is due at our warehouse in July. If your store is out of stock, please ask them to place an advanced order with their wholesaler now.
The 4th printing will arrive in the fall. It will likely also be allocated.
Allocated print runs will not be sold on the AEG Online Store. English language product that is allocated is also allocated to wholesalers outside the United States; availability in Canada, the UK, Australia & New Zealand, etc. is limited by the amount of product wholesalers in those regions are allocated.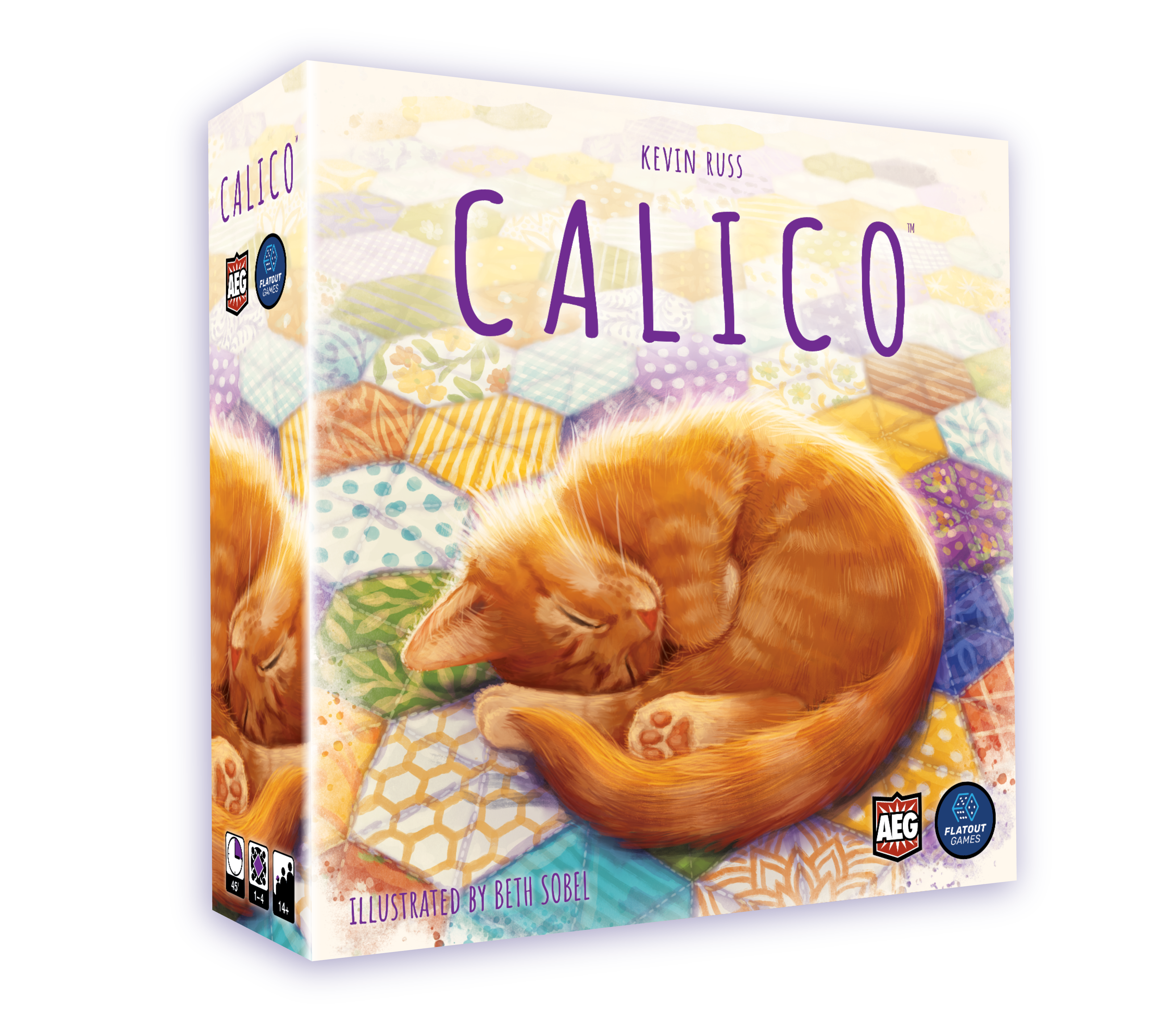 Turns are simple. Select a single patch tile from your hand and sew it into your quilt, then draw another patch into your hand from the three available. If you are able to create a color group, you may sew a button onto your quilt. If you are able to create a pattern combination that is attractive to any of the cats, it will come over and curl up on your quilt! At the end of the game, you score points for buttons, cats, and how well you were able to complete your unique quilt pattern.
Calico is a beautiful strategy board game for 1-4 players that plays in 30-45 minutes.
In Calico, players compete to sew the coziest quilt as they collect and place patches of different colors and patterns. Players will choose a personal design to follow, while trying to create color and pattern combinations that are not only aesthetically pleasing, but also able to attract the cuddliest cats!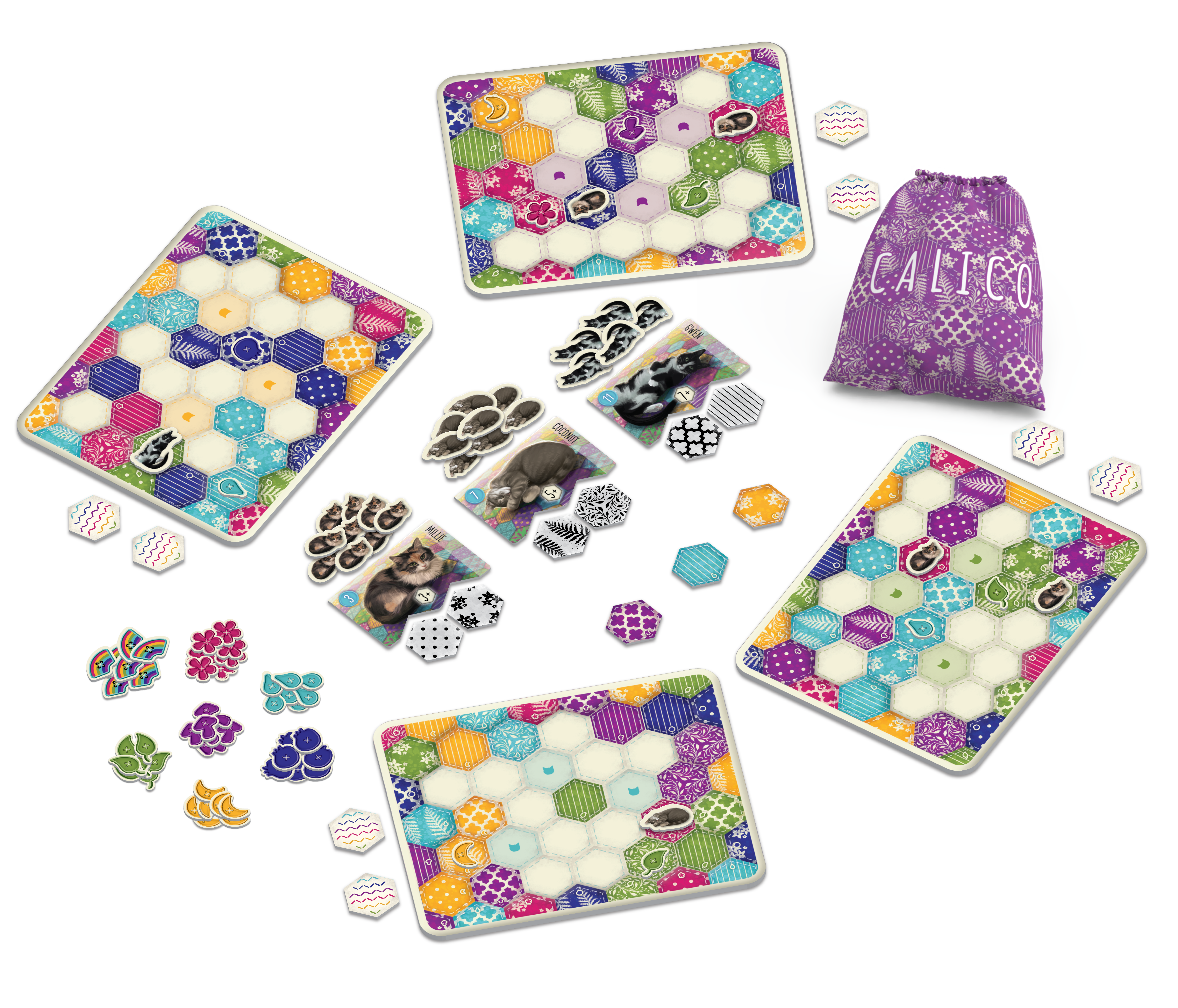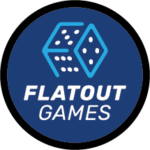 AEG is proud to co-publish Calico with our friends at Flatout Games. The Flatout Games team has also designed Point Salad and Truffle Shuffle for AEG!
Game Info
1-4 Players
Simple setup and rules
Recommended Age 8 – 15+ Years

Includes Family Mode – simpler gameplay for first-time gamers and children

Solo mode scenarios and achievements add new ways to play, adding to replayability
30-45 min Playtime
Ages 14+
Contents
4 Dual-layer Quilt Boards
108 Patch Tiles
80 Cat Tokens
52 Button Tokens
24 Design Goal Tiles
5 Double-Sided Cat Scoring Tiles
6 Black & White Patch Tiles
1 Score Pad
1 Cloth Bag
1 Master Quilter Tile
1 Button Scoring Tile
1 Rulebook
Retailer Info
SKU: AEG 6210
UPC: 7-2922006210-9
MSRP: $39.99
Case Count: 6