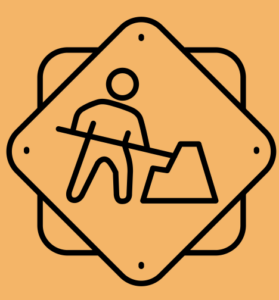 All building sites have an element of chaos, and Rolling Heights is a huge building site! We realized this week that one of the components listed on the box and in the Kickstarter was not included as planned.

Rolling Heights has a solo mode, and the rules and tokens for solo mode are included in the box. However, those rules rely on a standard 6-sided die which we listed as an included component, but it is not included.

We're going to have to ask you to forgive us for that omission. Luckily there's nothing special about the die that is missing. You can use any six sided die.

We appreciate your understanding. The cost of shipping out a die for every unit of Rolling Heights that has been manufactured would be prohibitively expensive, and its absence shouldn't be a hardship for anyone.
As a way of apologizing for that mistake, we're going to offer you a credit worth 20% off any order you make via our online store (alderacstore.com) in the month of February. We've sent that coupon code via Kickstarter Update and direct email to all Kickstarter and BackerKit customers. It cannot be combined with other promotional prices or coupons.
(Our store does not ship to the UK or the EU at this time but we're hoping to have a solution for customers in those regions in the first half of 2023)
Also, we're going to donate $1,000 to Habitat for Humanity, the organization that builds homes for people experiencing homelessness.
Thanks for your understanding about this mixup. We hope you're enjoying Rolling Heights as much as we enjoyed developing and playtesting it!
– The AEG Rolling Heights Team