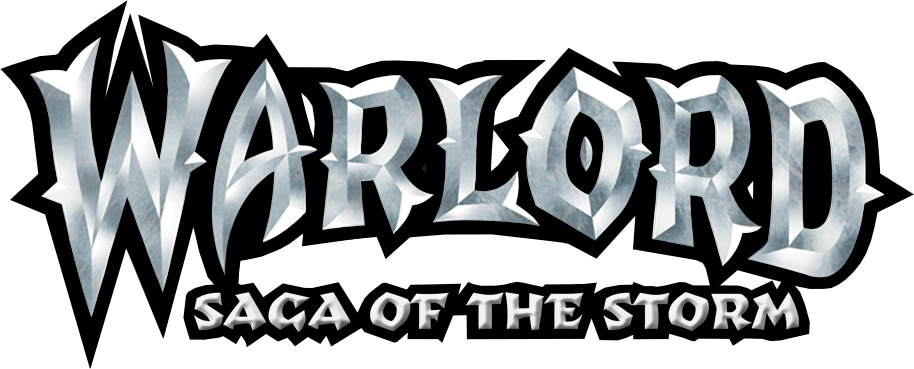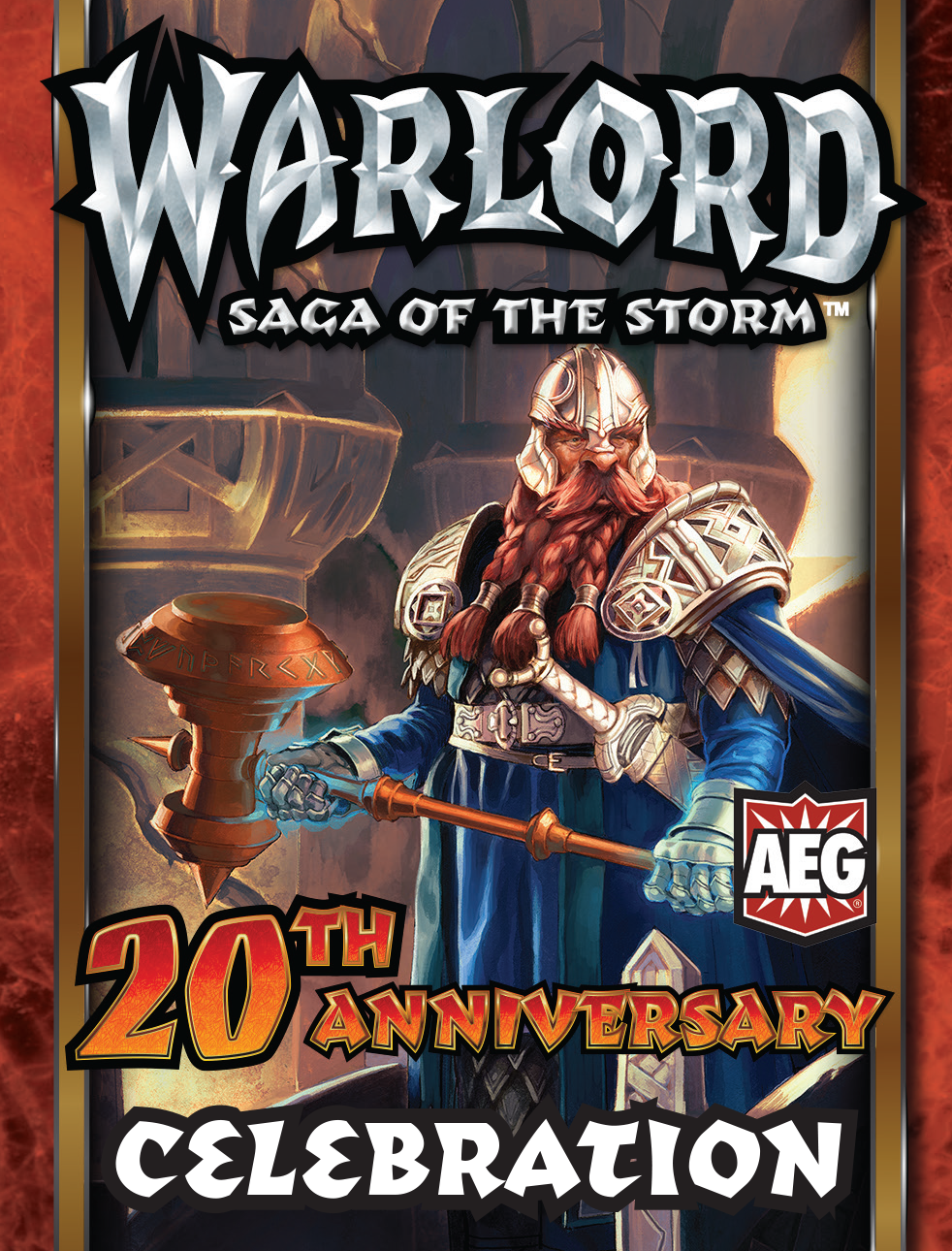 Warlord Returns for it's 20th Anniversary!
The legendary collectible card game of d20 combat, Warlord had a long history with many players still active in tournaments and leagues to this day.  Warlord is a long-time favorite of many at AEG, and we did not want to let the 20th Anniversary of this classic game pass without a tribute.
In the days of the CCG, Warlord was unique in its "Challenge System" which allowed players to take on rare and powerful enemies at special events. The most coveted of these were the Medusan Lords, completely unique cards that represented the creators' own role-playing game characters.  Defy the odds and defeat one and the player claimed it as their own.  In this special 20th Anniversary pack, we look back at the origins of the Medusan Lords, when they were simple Warlords.  This will allow everyone to build all-new decks using these characters!  And included are items related to each, a new challenge Overlord, and a new alternate-art of the always useful Brine Fiend!
Pre-order will be available from February 1st to February 5th.
This will be the ONLY time this set will be available.  Make sure you get your order in!
Game Info
2 Players
5 minute Setup Time
20-30 min Playtime
Ages 14+
Recommended Age 8 – 15+ Years
Contents
11 Character Cards
8 Item Cards
1 Reference Card
Retailer Info
SKU: AEG 7103
UPC: 7-29220-07103-3
MSRP: $19.99