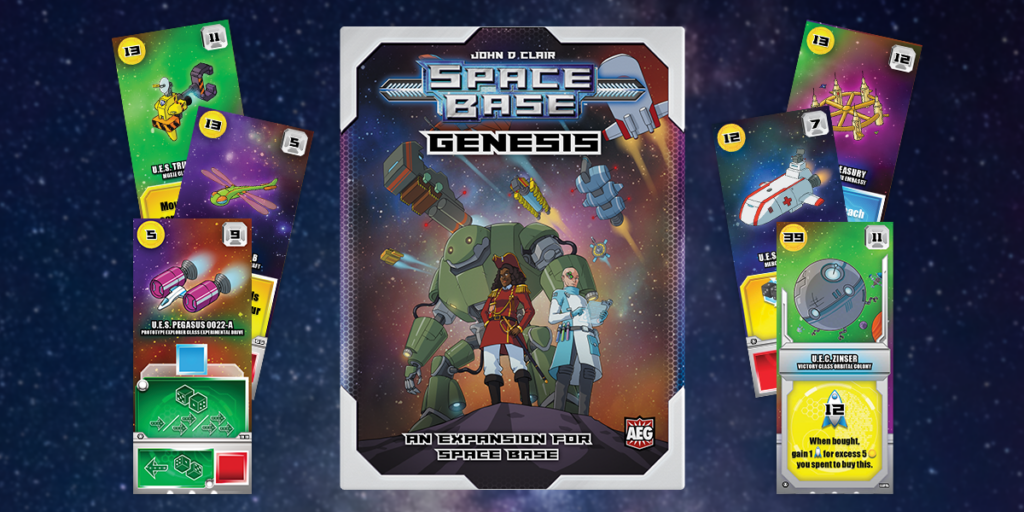 Space Base Genesis has exciting new abilities that take your engine building to the next level.
Genesis introduces ships with immediate rewards! When the card has been bought and placed on your board, its effect resolves immediately and then has no other effect for the rest of the game. And there are new colonies that you can claim under conditions other than your normal buy. You'll also see new rewards like bonus rolls, shared rewards, variable sectors, and more!
Tiny Towns Architects has new Buildings to challenge your skills.
Architects have been cooking up innovative building techniques using wild resources that allow for a bit of flexibility. They've also designed cozy cabins as an alternative to cottages. New monuments are under construction, including one that gives you an additional, tinier town. On top of this, every building is getting a renovation to enhance its facade with meeple stickers!