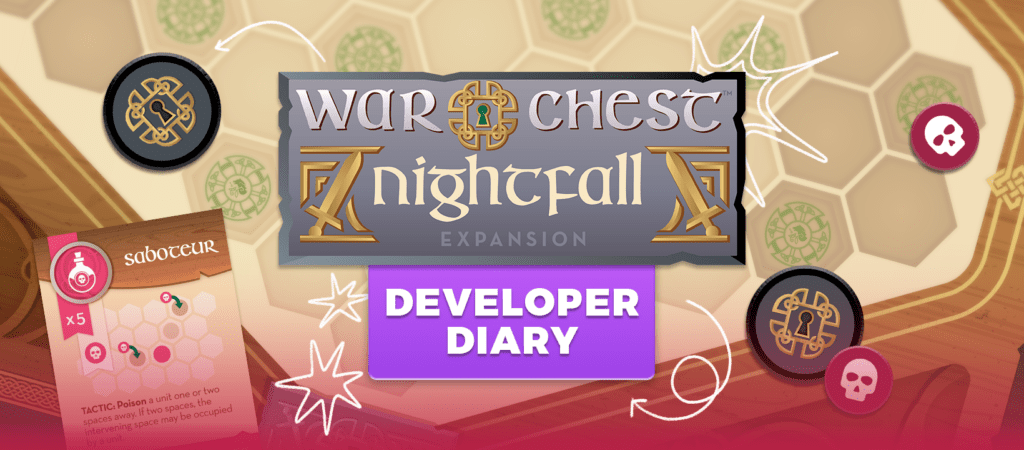 War Chest: Nightfall Developer Diary
There are several things that have made War Chest: Nightfall so much fun.
Firstly, it has been great to be working with Trevor Benjamin and David Thompson on what has always been a special game for me. I loved the game the first time it was pitched to me at Essen back in 2016. Almost my first real game was playing competitive Chess, as an 8-year-old, and I immediately connected with this abstract theme that has some similarities.
Being able to then connect with the community of War Chest online players, where we discovered many truly outstanding players of the game, in order to develop and test the mechanics of the set was amazing. We got a lot of great feedback, sometimes unanimous, sometimes not (as is always the way with playtests) – but it was all really helpful. A big shout-out goes to Morgan Polak for his help. I am sure everyone had a lot of fun trying out the new stuff, and David, Trevor and I had a lot of fun hearing the feedback and trying to figure out the right way forward each time.
The process of refining and experimenting is always exciting, and the theme for this set was very different. The game is based on (loosely) medieval/ancient armies, but we felt we had covered a lot of the obvious units available within that theme. So, in this case we decided to wander into slightly different territory. We looked at the concept of subterfuge.
David and Trevor had a couple of mechanical themes around this idea, both of them were designed to shake up the meta of the game, as we saw it, a little.
The deceive mechanism allows you to put another obstruction into your opponent's bag via Decoy coins. And we felt that the two units that this applied to would be the Infiltrator and the Skirmisher. Infiltration has been a part of warfare since times of myth (in fact the historical battle setup for this expansion, up on the AEG website, is for Troy – perhaps the original and archetypical infiltration, using the wooden horse decoy). And skirmishes have often been used to fake a threat in one part of the battlefield to draw troops out of position – the new Skirmisher unit is a lot of fun with its cavalry-like ability to move quickly and draw enemy units into attacking it fruitlessly.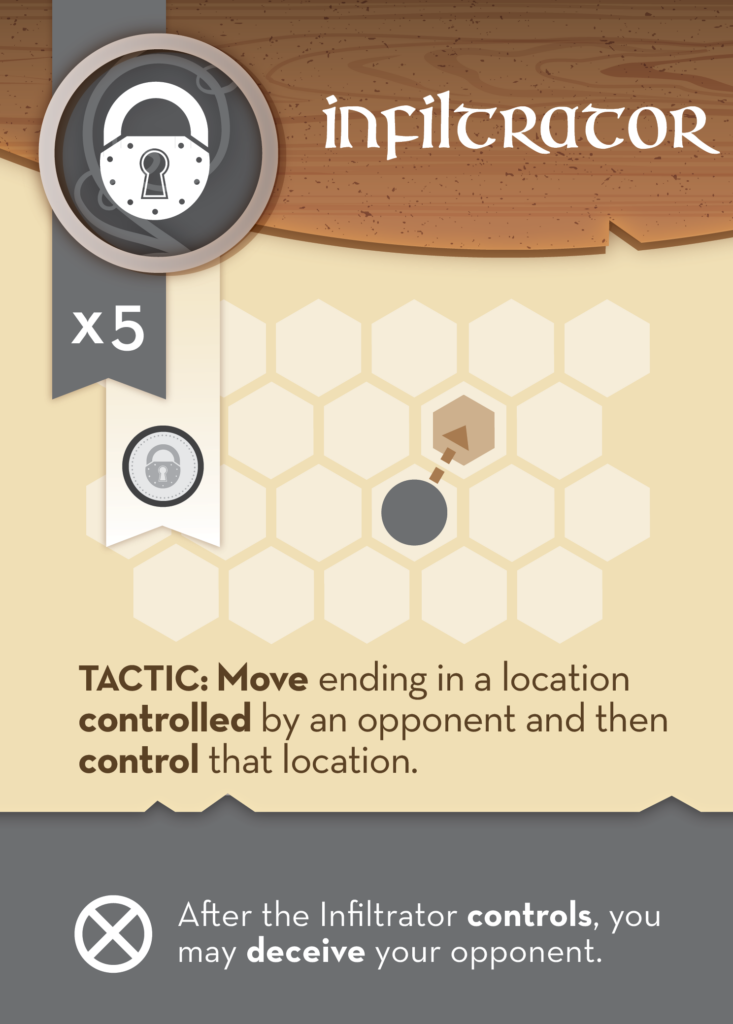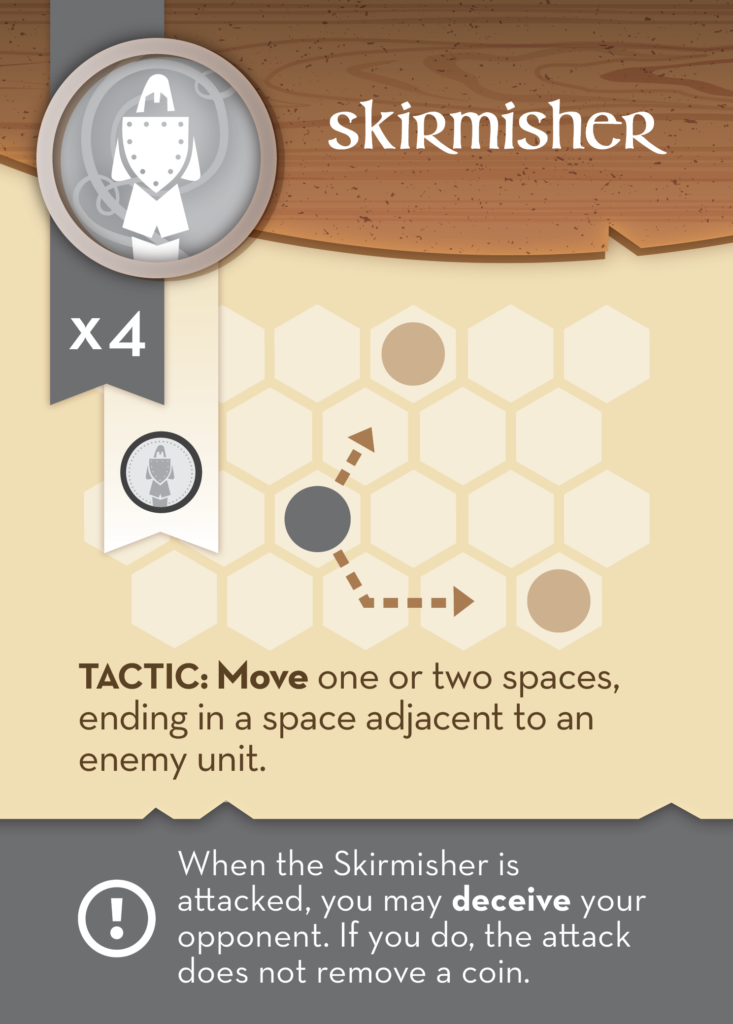 The use of poison is also steeped in lore and history; from legendary Assassins, to Saboteurs poisoning drinking water. In War Chest these units can basically paralyze an opposing unit rendering it useless until it can rid itself of the poison token placed upon it. Again this is a very different mechanic than anything we have used before and allows players to create time for a more controlling approach to their battles.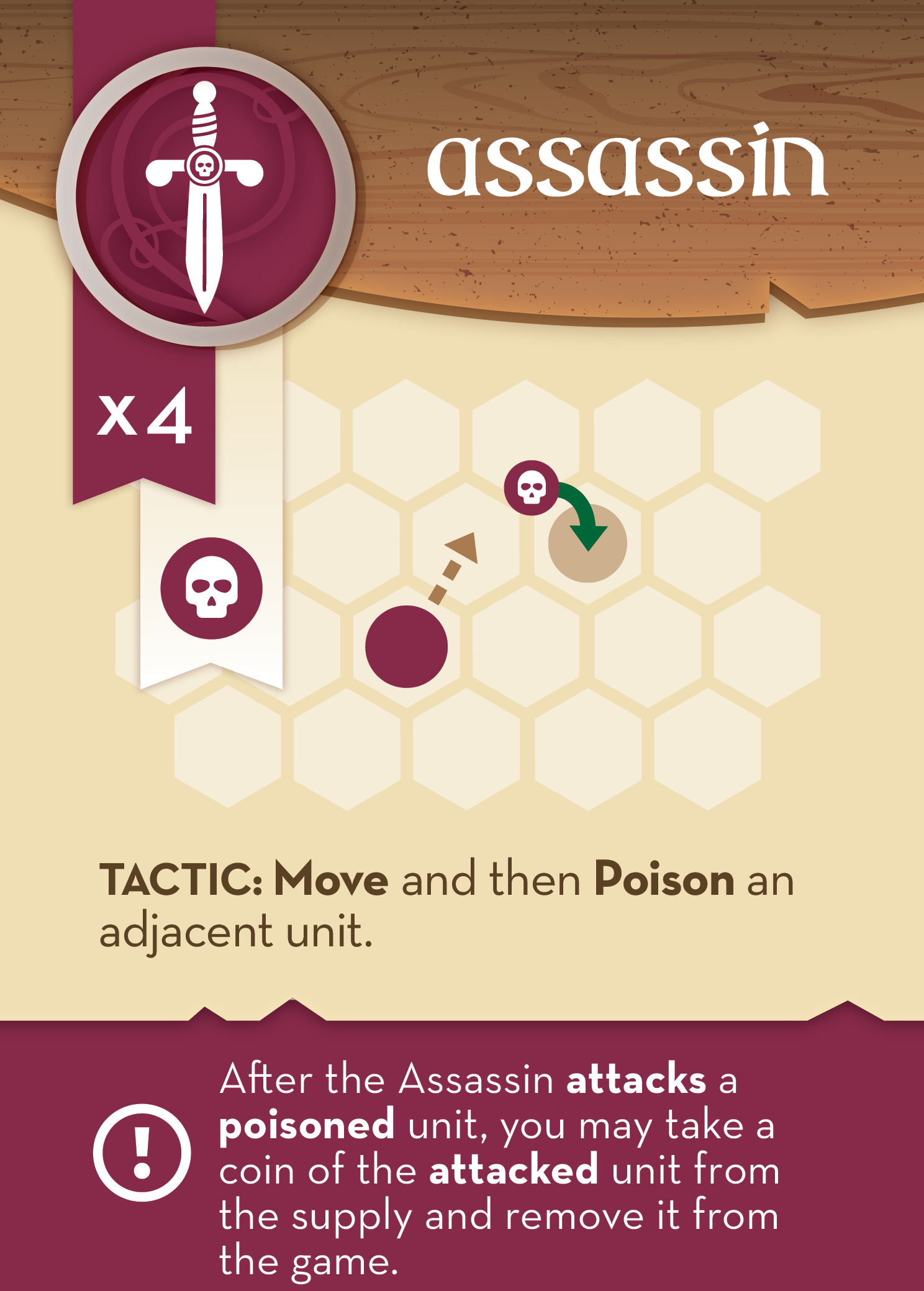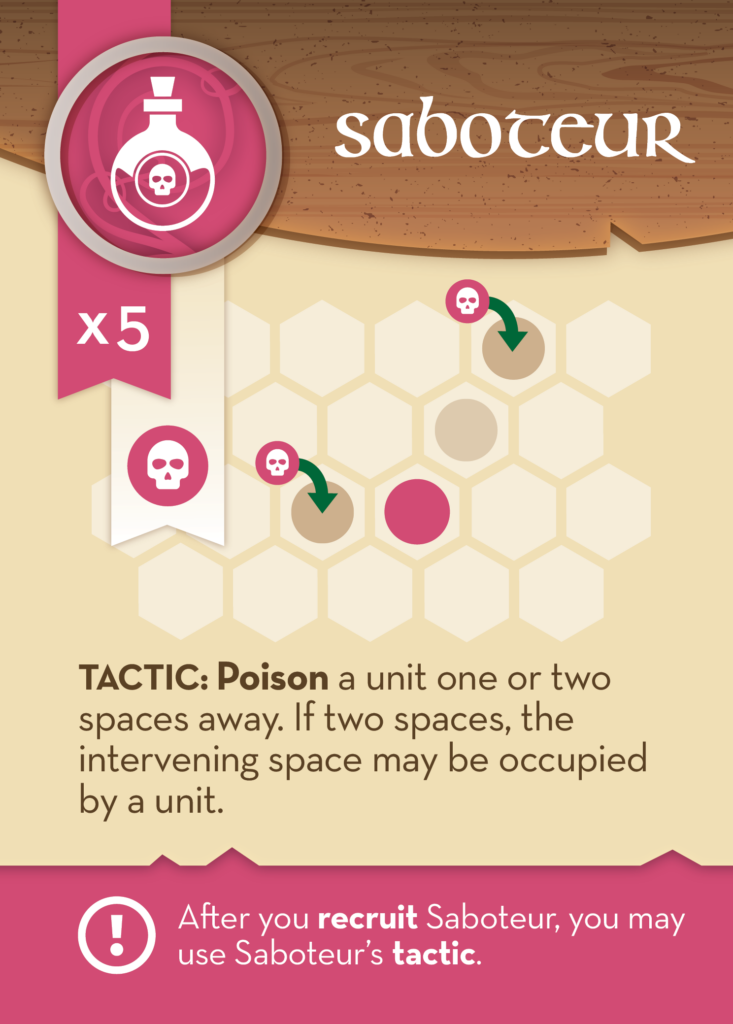 And at the end of all our testing we once again went back to Brigette Indelicato to create some amazing graphics depicting the new units. I love the look she has given them, and it continues the very classic visuals of this fantastically absorbing game. It was always our intention with War Chest to give the game an almost artisanal feel, like it could have been invented centuries ago and was only now being rediscovered, and Brigette's graphics for the units and the product in general has done that perfectly.
All in all, perhaps the best thing about War Chest: Nightfall is that it has brought together, once again, this team of people who all love the simple, classic, endlessly-engaging game.