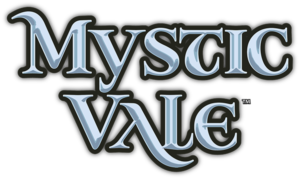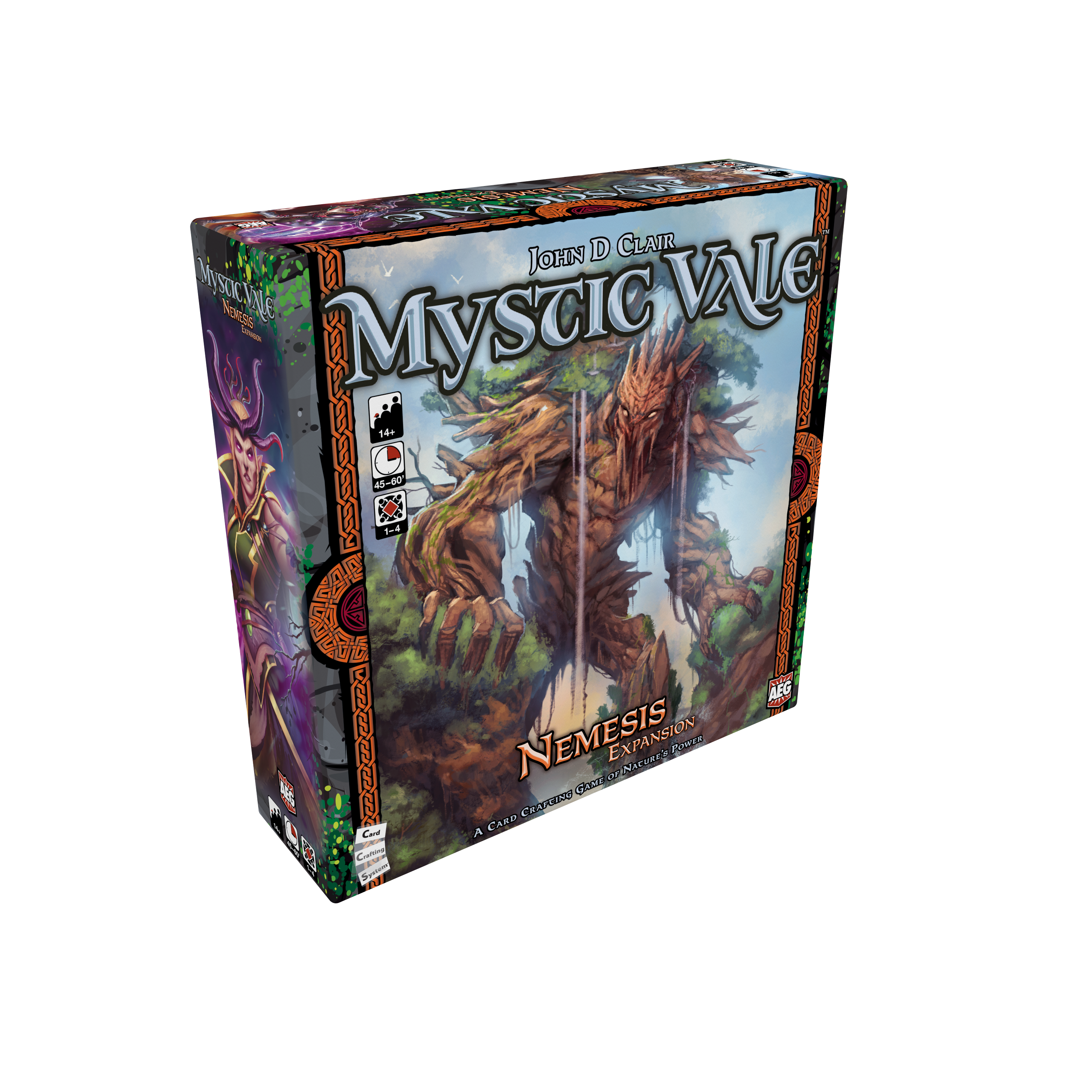 Dread Nemesis and Ancient Enemies invade the Valley of Life
The Nemesis expansion adds new advancement and vales, giving players more card crafting options and exciting new possibilities for combos.  Leader cards in the form of Titans grant abilities that can be upgraded to become even more powerful! Curse tokens offer players  a quicker path to power, but with a price at the end of the game. Nemesis cards introduce and exciting new variant for a solitaire game!
Read the Nemesis Rulebook here! (6 MB PDF)
Download Mystic Vale Nemesis Conclave here! (6.31 MB PDF)
AVAILABLE NOW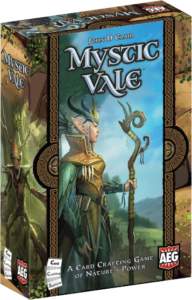 AVAILABLE NOW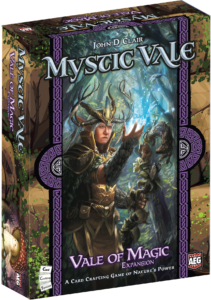 AVAILABLE NOW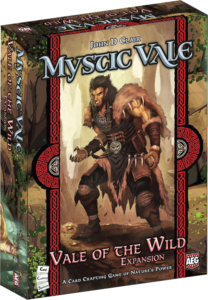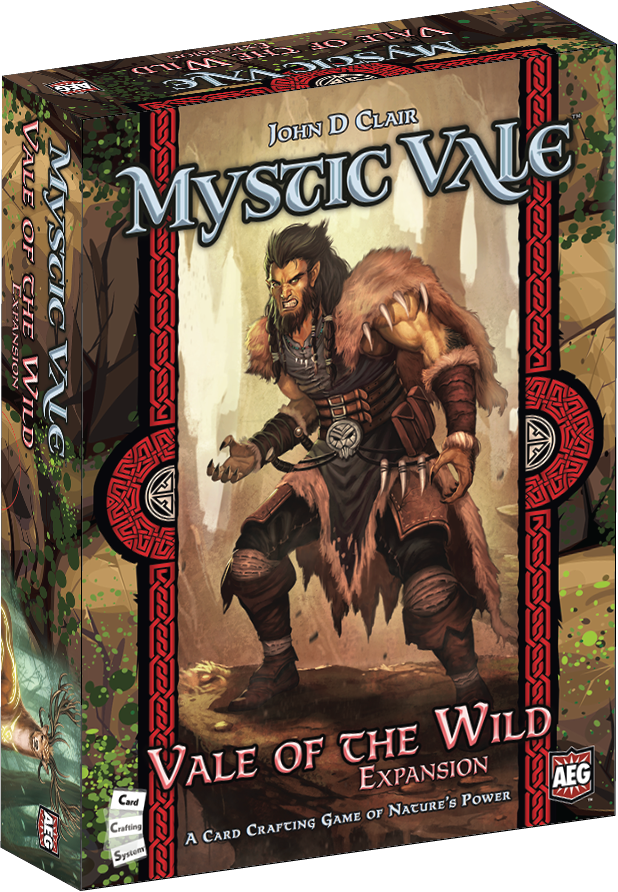 AVAILABLE NOW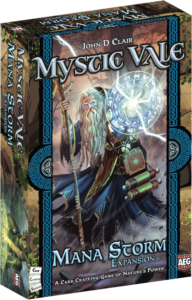 Adds Curses and Titans
This product is an expansion, the base game is required to play.
Game Info
Players: 2-4
Ages: 14+
Playing Time: 45 minutes
Contents
108 Advancements
36 Vale Cards
8 Leader Cards
13 Nemesis cards
1 Corruption Track
1 Hourglass Marker
47 Curse tokens
1 Rulebook
Retailer Info
SKU: AEG 7074
UPC:  7-29220-07074-6
MSRP: $39.99