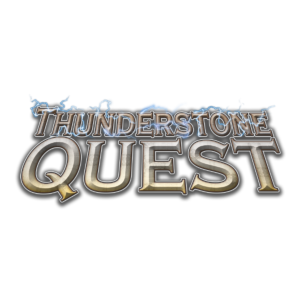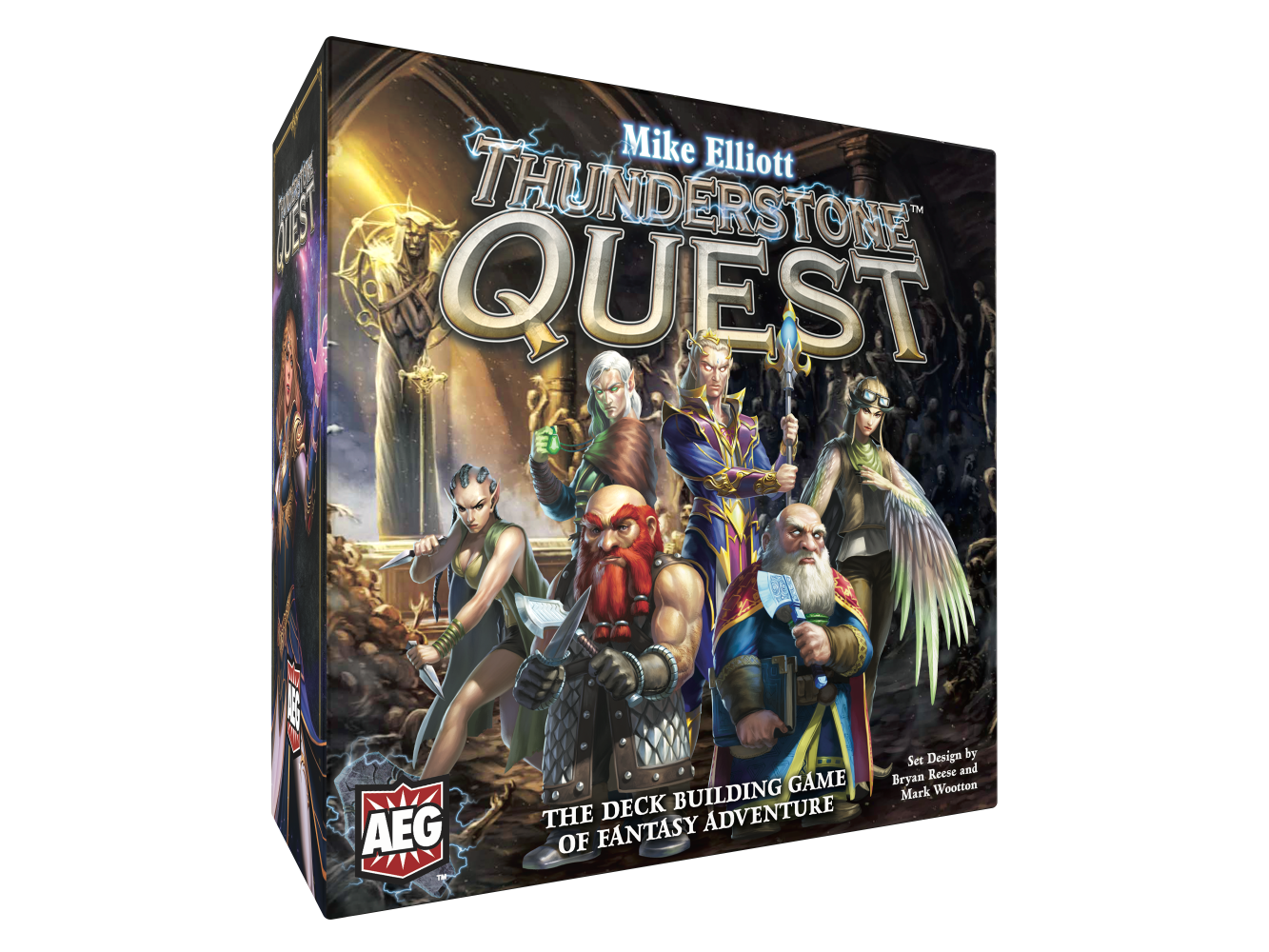 Retail Base Game
The Thunderstone Base Game includes the base game components and 2 Quests. (Q1: A Mirror in the Dark and Q3: Risen from the Mire).
Read the Quest Book for the Retail Base Game (29 MB PDF)
The Retail Base Game contains everything you need to start playing Thunderstone Quest.
It includes all the starting components, player boards, main boards, tokens, dice, etc. needed for play, plus two Quests (each approximately 245 cards).
Game Info
Players: 2-4 (Base Game) / 1-6 (With Solo & CoOp Extension)
Ages: 14+
Playing Time:  90+ minutes
Contents
Wilderness Tile
Village Game Board
4 Player Boards
6 Plastic Figures
141 Wood Tokens

45 Thunderstone Grey
15 Thunderstone Black
32 Blood Tokens
16 Bread Tokens
16 Lantern Tokens
16 Potion Tokens

5 6-Sided Dice
Rulebook
Quest Book
Also includes two Quests (Q1: A Mirror in the Dark and Q3: Risen from the Mire):
245 Cards x2
6 Dungeon Tiles x2
Retailer Info
SKU: AEG 6261
UPC:7-29220-06261-1
MSRP: $79.99