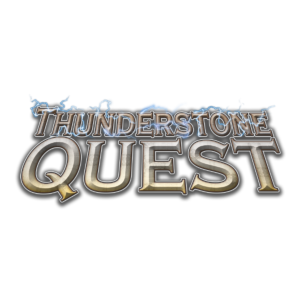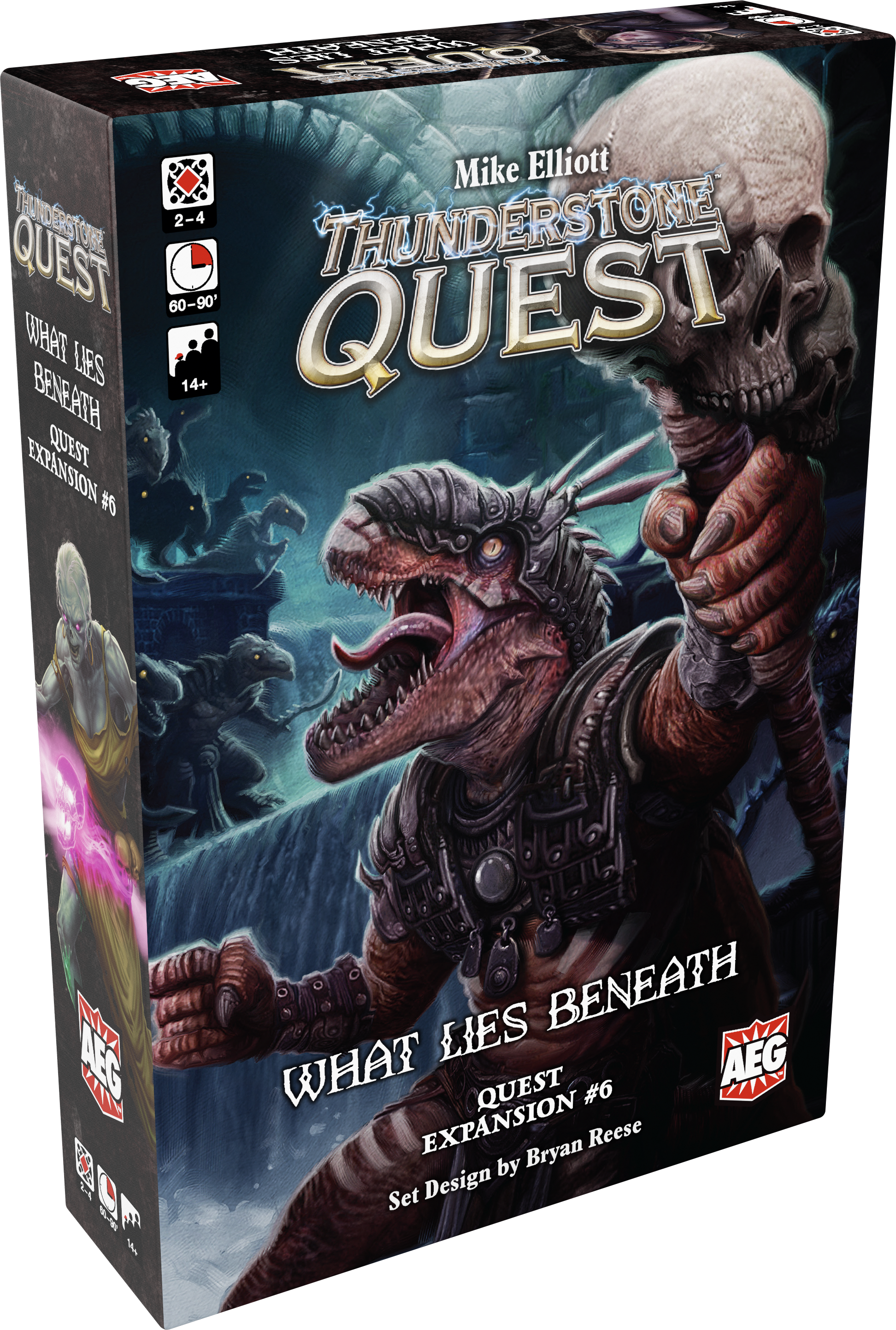 Quest 6 What Lies Beneath
This Quest first appeared in the Back to the Dungeon Kickstarter. It is a stand-alone quest and not tied to any story arc.
The people of Thunderstone Keep have become aware that something is … not right … in the sewers and caverns beneath. Someone is going to have to go down there and find out what is happening and put a stop to it!
Download the Rulebook & Questbook for Quest 6 here!
This Quest contains the cards and dungeon tiles comprising the 6th Quest, which is a stand-alone story not connected to the first 5 Quests.
Game Info
Players: 2-4 (Base Game) / 1-6 (With Solo & CoOp Extension)
Ages: 14+
Playing Time:  90+ minutes
Retailer Info
SKU: AEG 6264
UPC: 7-29220-06264-2
MSRP: $39.99